W I N G S T O P
Art Direction + App Design + Strategy
BRIEF
As a part of the One Club Creative Bootcamp our sponsor Leo Burnett tasked us with the challenge of finding a way to make Wingstop a part of the college students everyday lifestyle. One catch, we had to incorporate the brands 11 unique flavors and the tagline "where flavor gets its wings". Pulling from campus folklore and Greek life culture, we created a secret society only accessible to college students through the Wingstop app. Through "pledging allegiance to flavor" with their student e-mail address they are accepted into the society. With geo location, ordering streaks or participating in challenges students can unlock exclusive discounts and rewards.

CAMPAIGN TEASER
Before the app addition launches, paid social teaser videos will run. Once clicked, they will direct the user to the Wingstop app where they can click on the new "Sauce Society" tab and enter their student e-mail address to receive updates on the launch of the campaign and be sworn into the Sauce Society.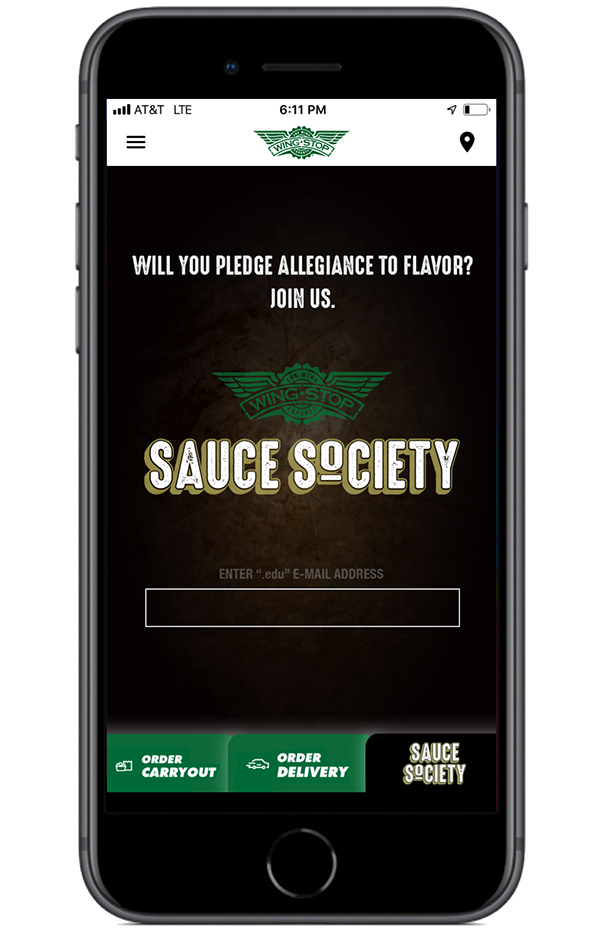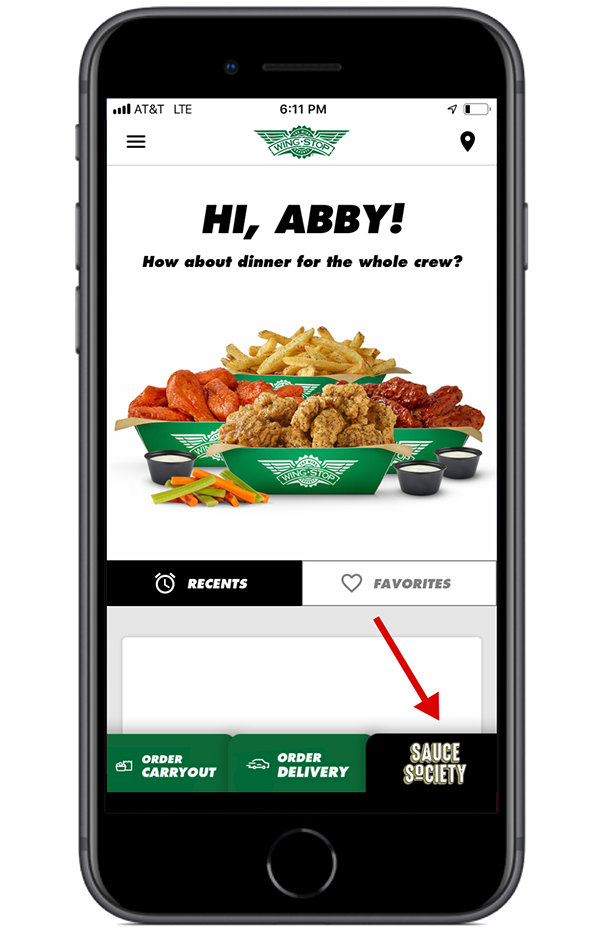 APP LAUNCH
Students who join the Sauce Society will earn badges by accomplishing specific challenges within the app to unlock deals and discounts for exclusively for them. ​​​​​​​