C H I C A G O   R E S T A U R A N T   W O R K E R S 
BRIEF
Chicago Restaurant Workers is a grassroots organization created by, and for, service industry employees in the windy city. They focus on bringing attention to labor issues within the restaurant industry and create activations to bring support and awareness to their various initiatives.
"We Feed You, Don't Let Us Starve" was a campaign created to pressure state senators to extend the federal increase of $600 in unemployment benefits for those who lost their jobs due the COVID-19 pandemic.
As a freelancer I focused on using their existing logo and color palette to creating a cohesive social media presence and event assets for the rally. My mission was to create images that fit within their brand guidelines, but visually set this campaign apart from their standard content.

SOCIAL MEDIA CAMPAIGN - INSTAGRAM
In order to spread the word of "We Feed You, Don't Let Us Starve", I created several different styles of Instagram posts that could be reposted or shared in stories. 
The first style of post was simply awareness and included the campaign slogan. The second style was a call to action and included the details for a rally that was to be held in downtown Chicago and a subsequent member meeting.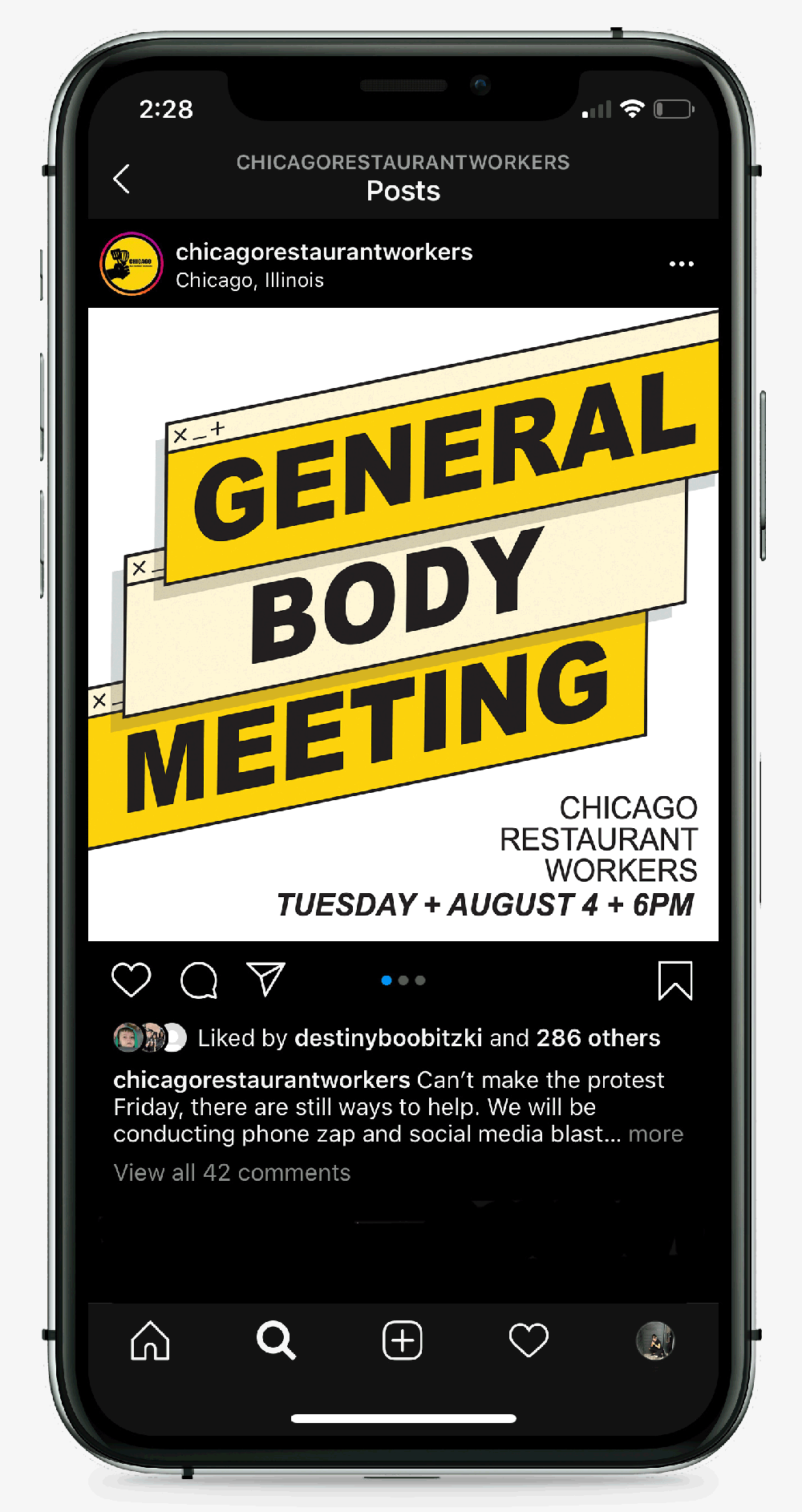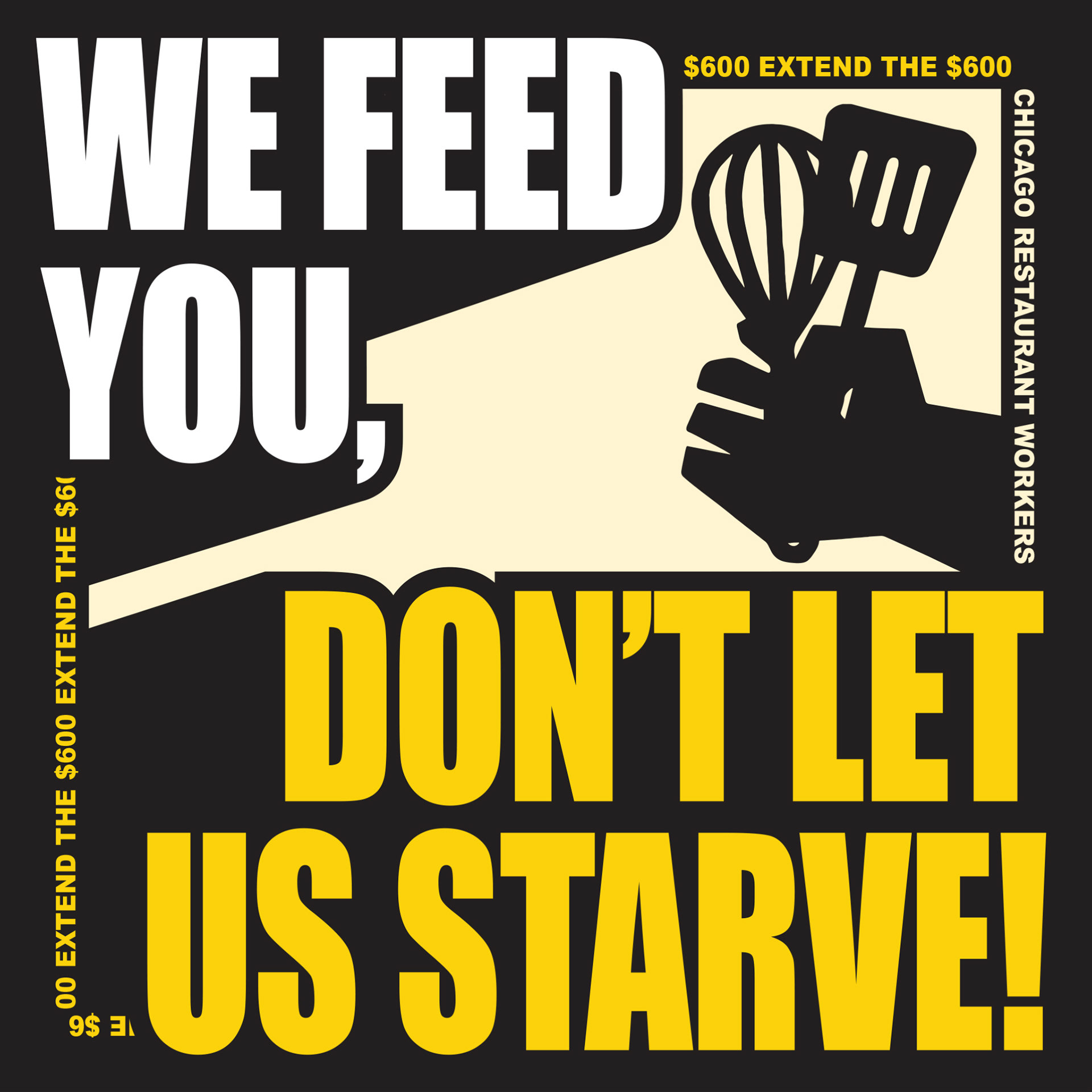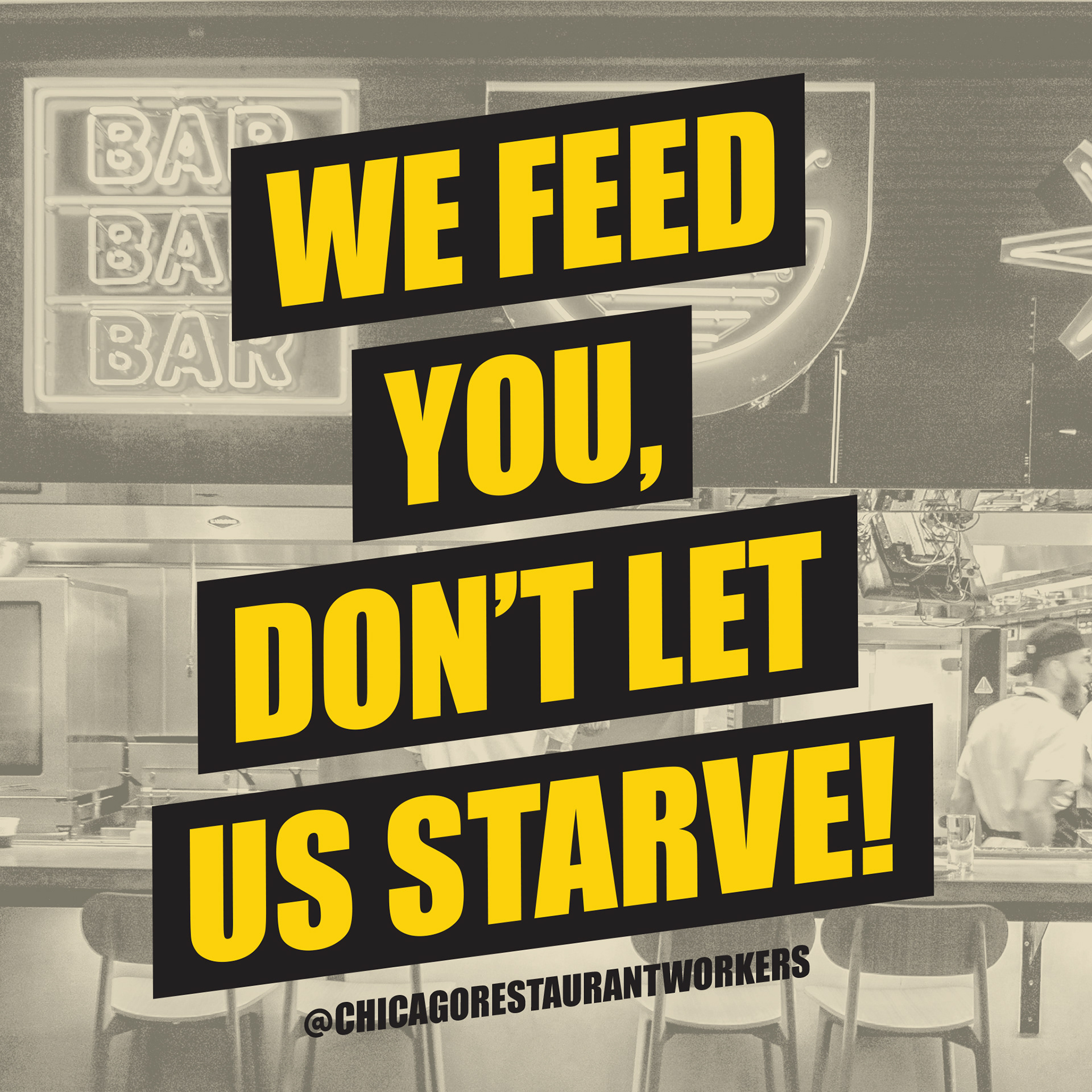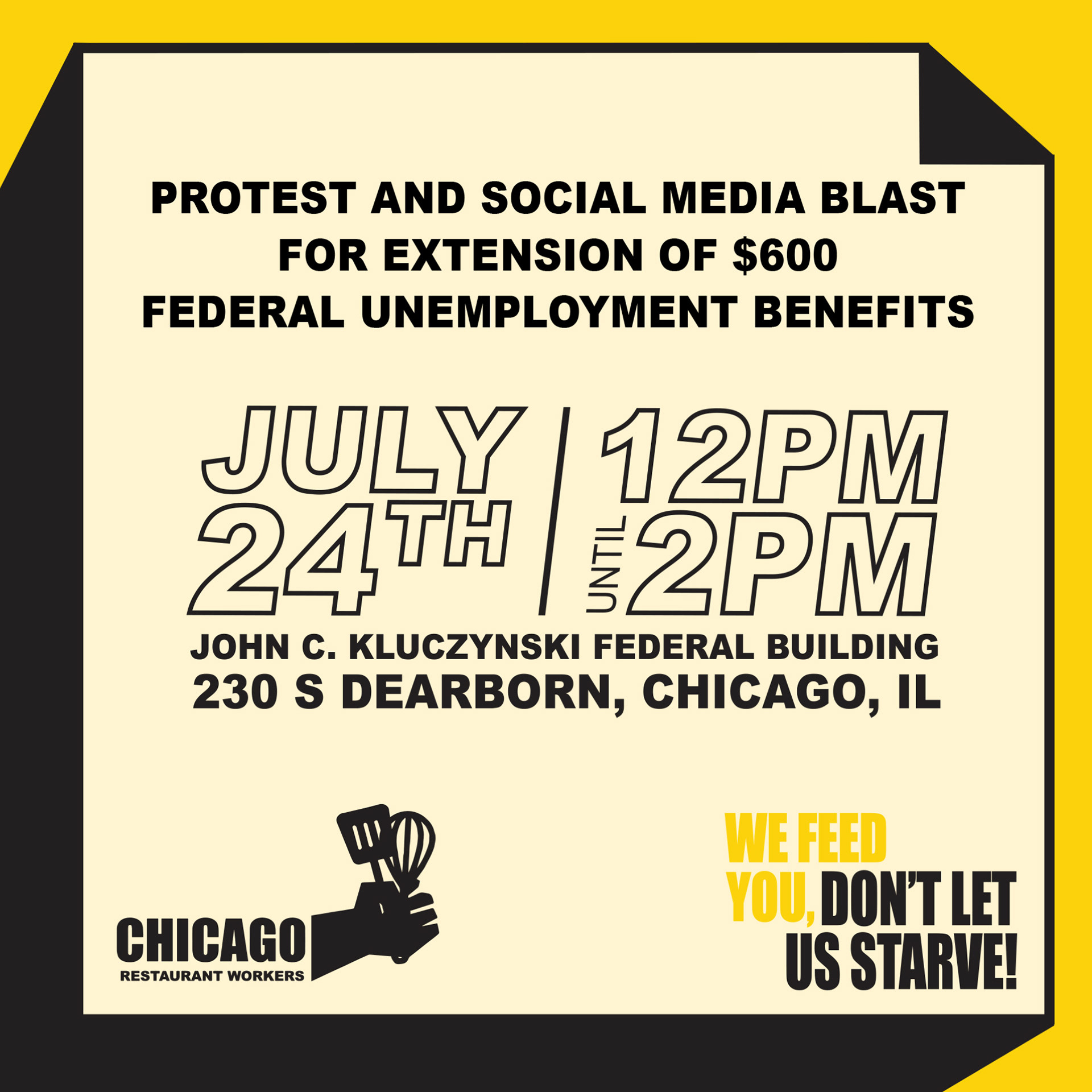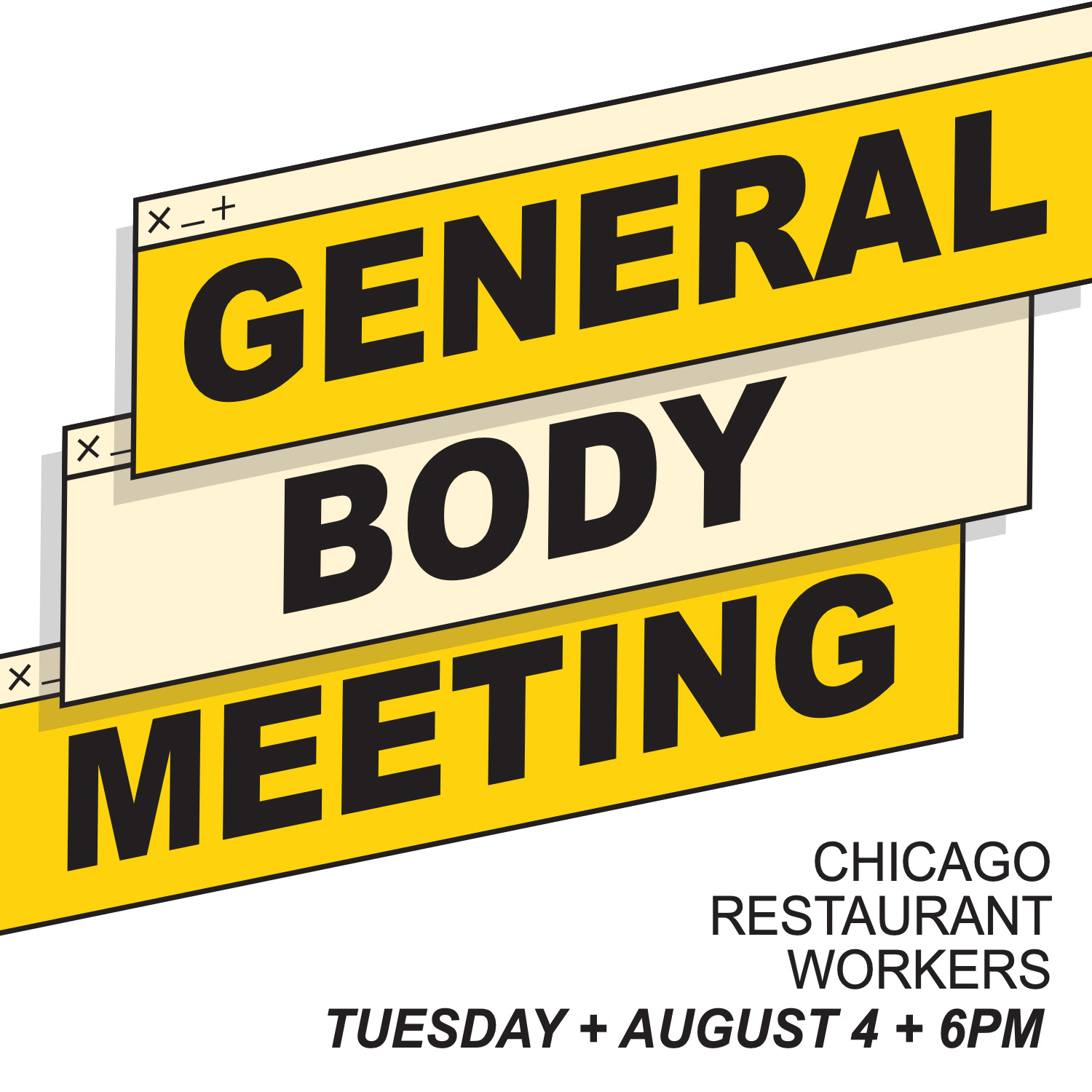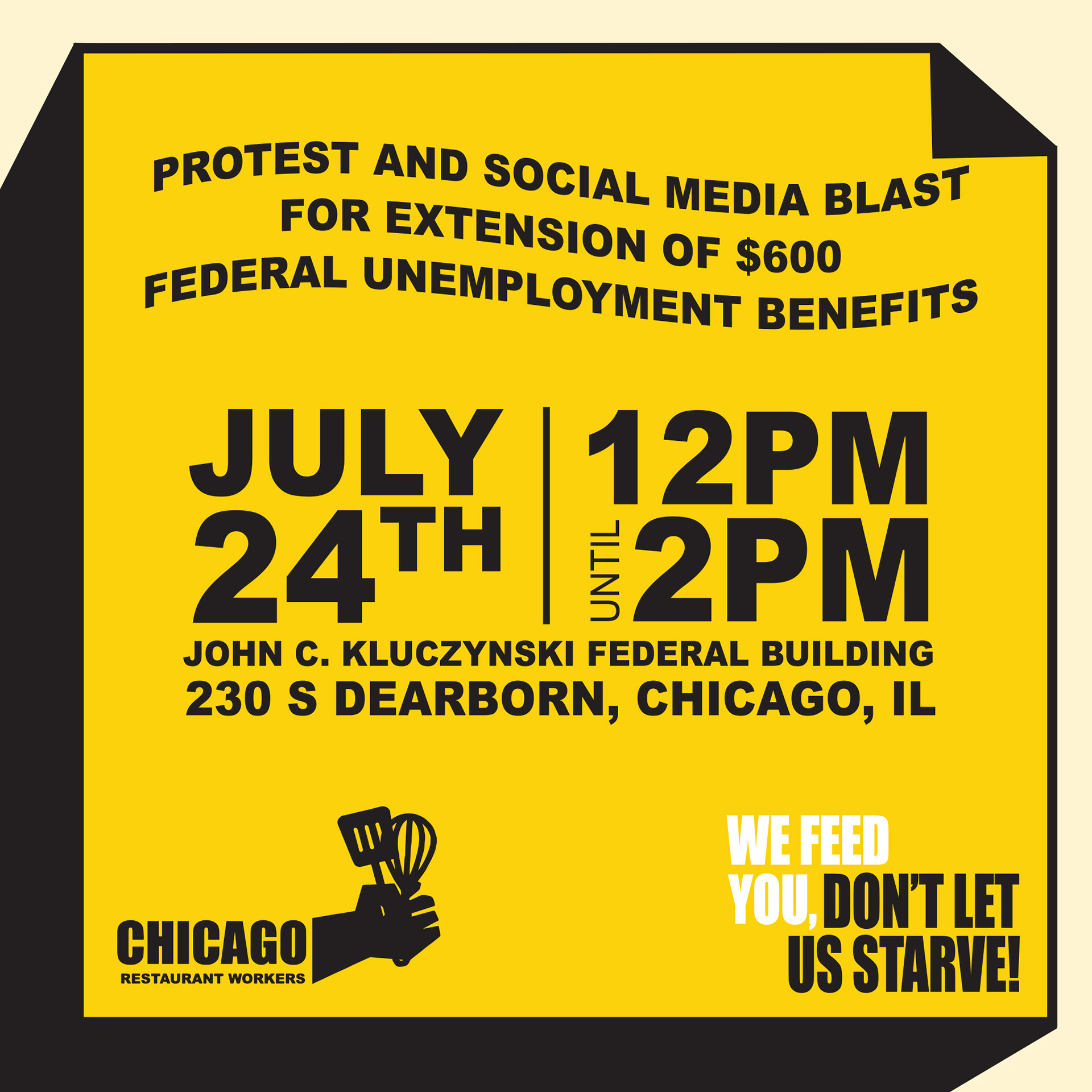 POSTER
Posters were give out to attendees at the Chicago rally.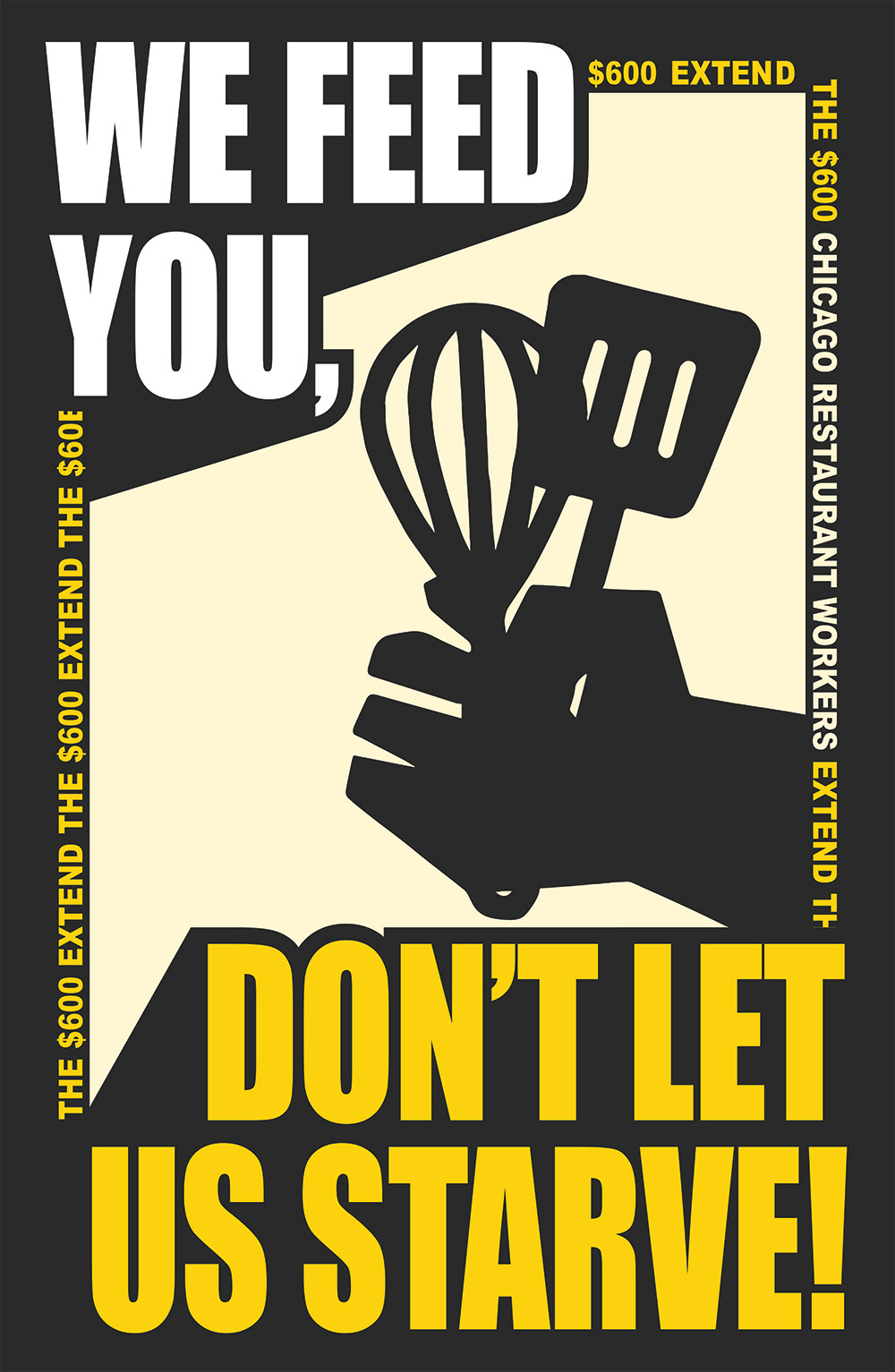 PRESS
The rally in downtown Chicago was covered by the Chicago Eater, Chicago's WGN9 and WBEZ. New oulets included a repost of the social media call-to-action as well as photos and videos of the event.​​​​​​