B U D   L I G H T
Art Direction + Design
BRIEF
For years Bud Light has created ads that hyper-sexualize or simply misrepresent women. In effect, alienating them as a possible consumer. 
However, the company is currently working on building transparency within the brand and focusing on their authentic, natural ingredients. 
The "Real Talk" campaign focuses on women as the consumer and channels the idea of authenticity into a cheeky campaign which celebrates the silly, honest, and sometimes stressful ways women manage to slay their way through the day!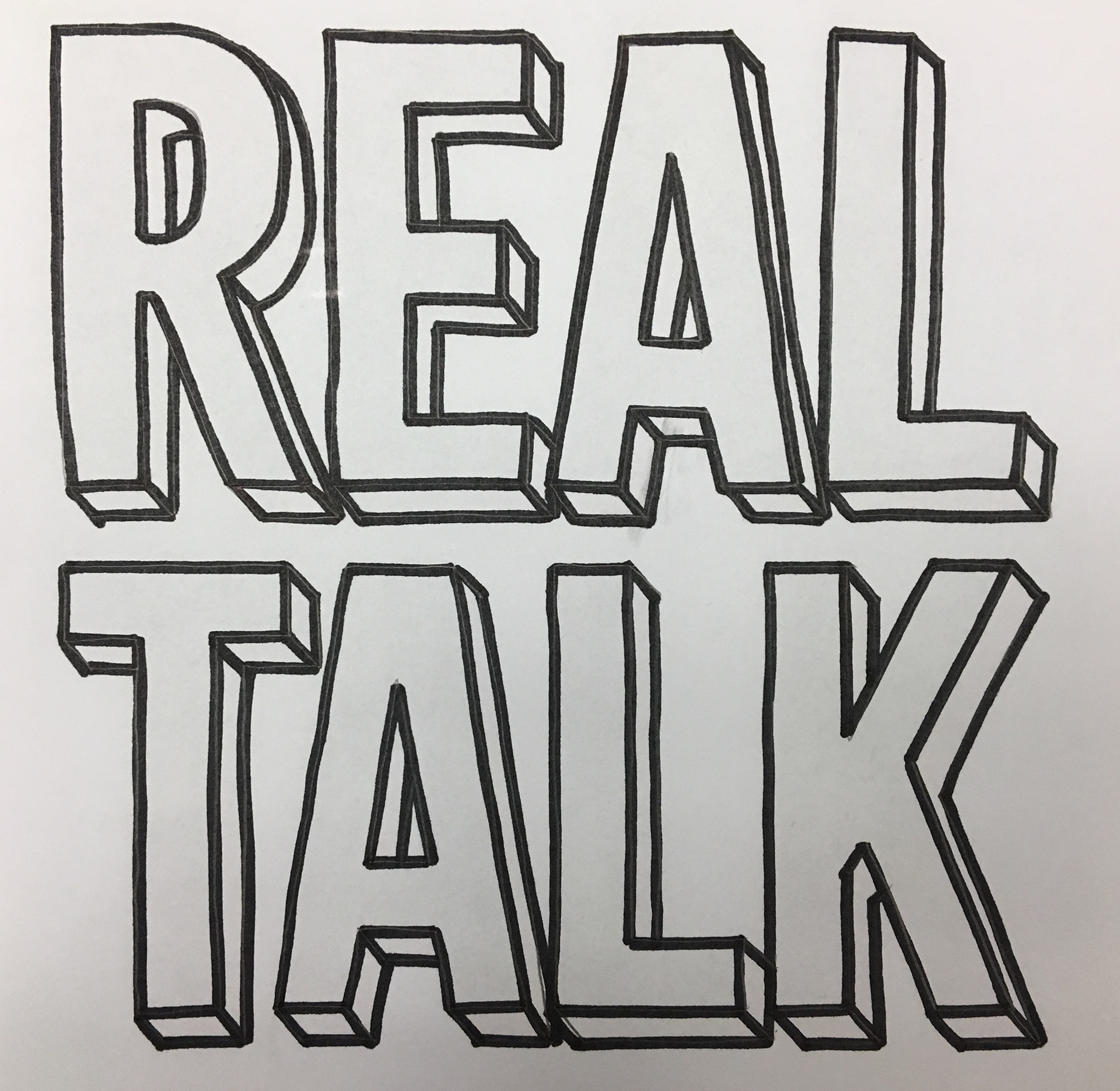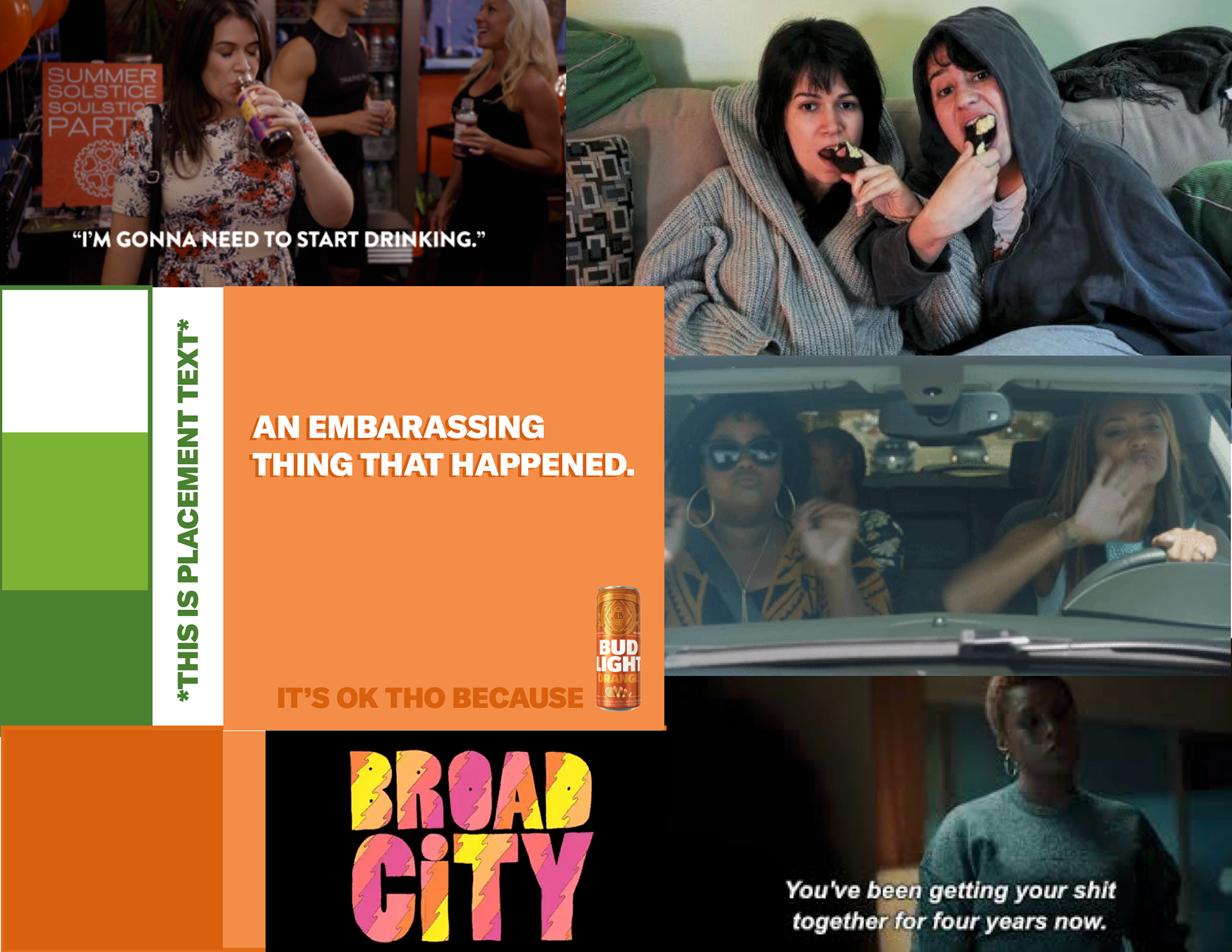 DIGITAL
Ask women to share some embarrassing honest truths about being a woman with the hashtag #RefreshinglyHonestBud on Twitter.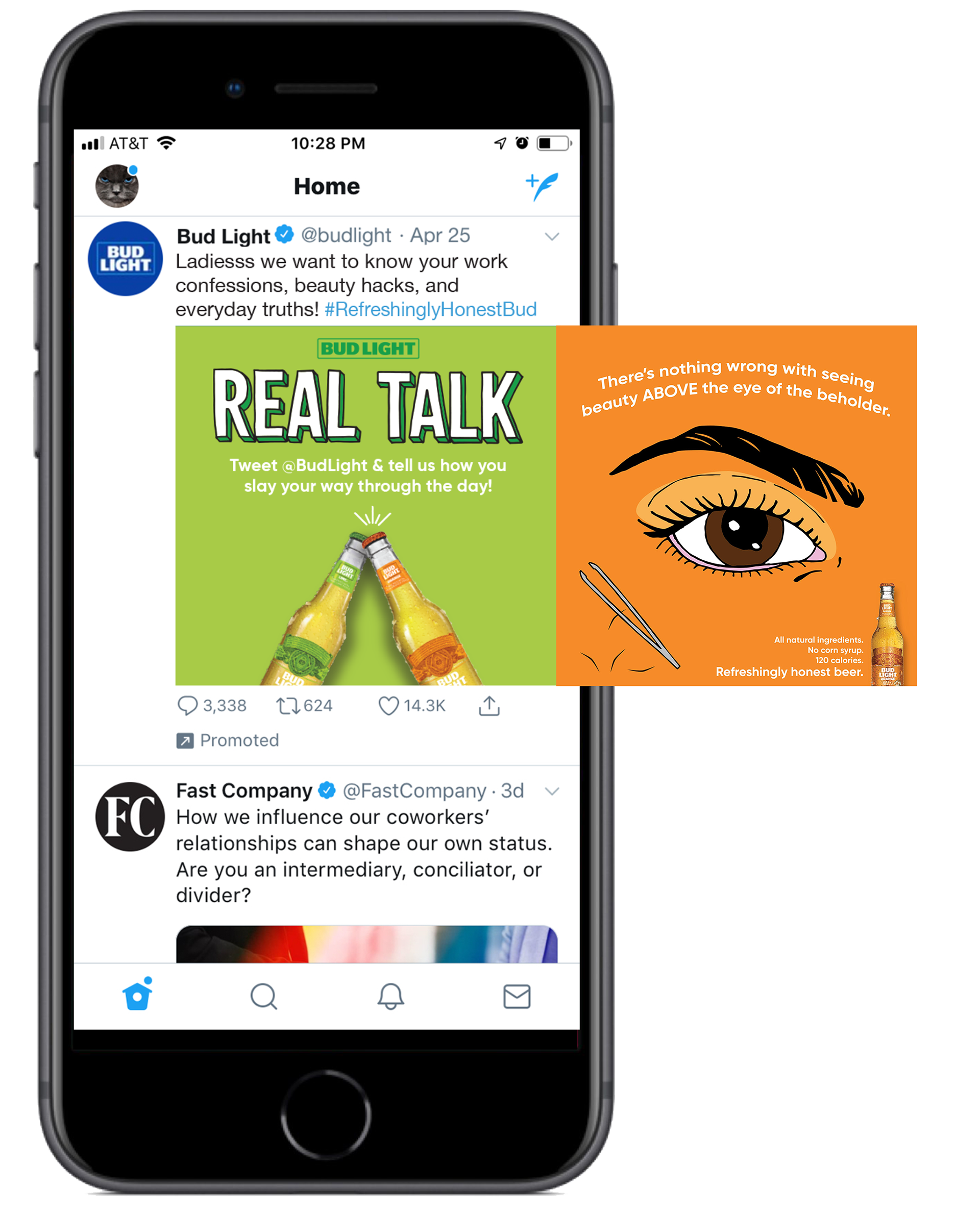 OOH
Turn these Tweet confessions into print ads for public transportation.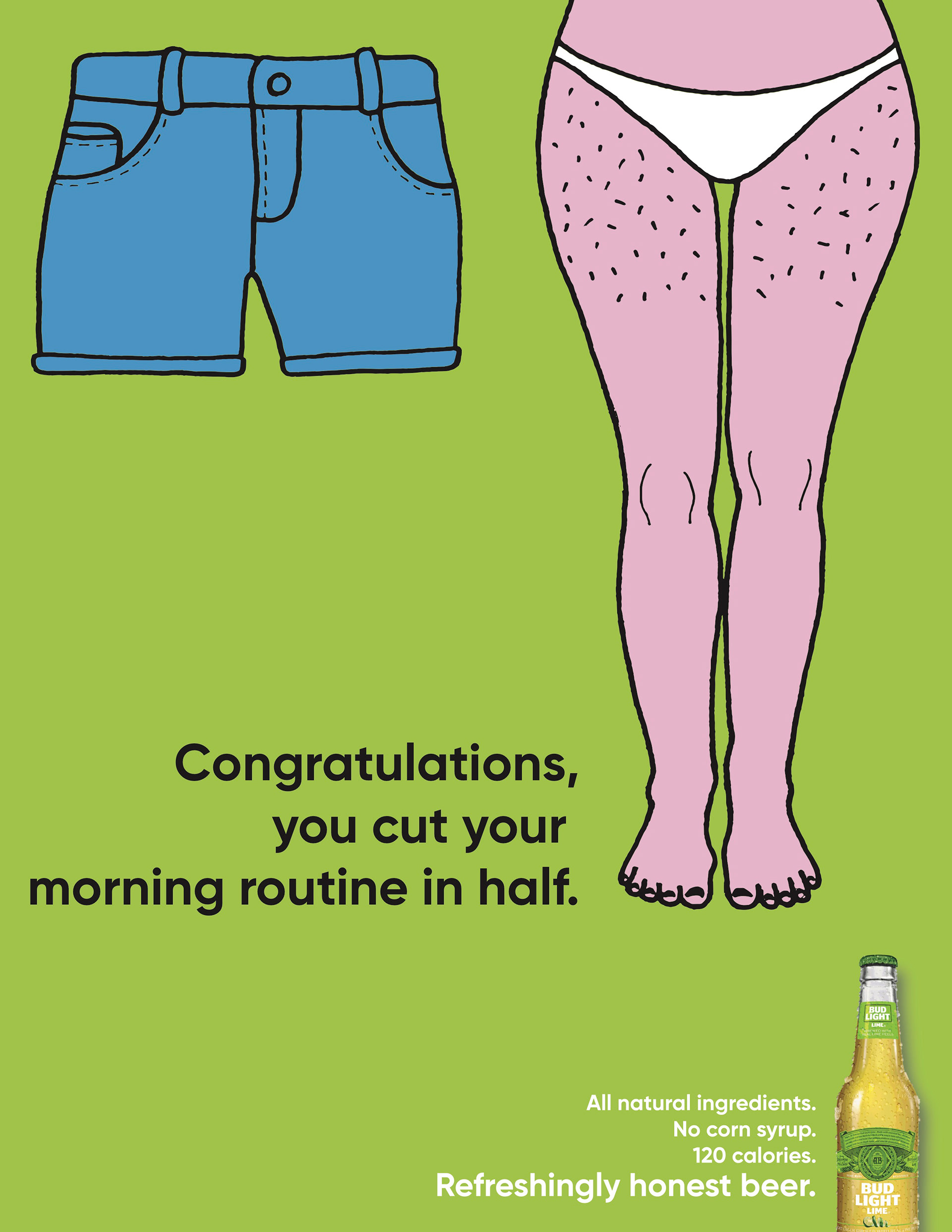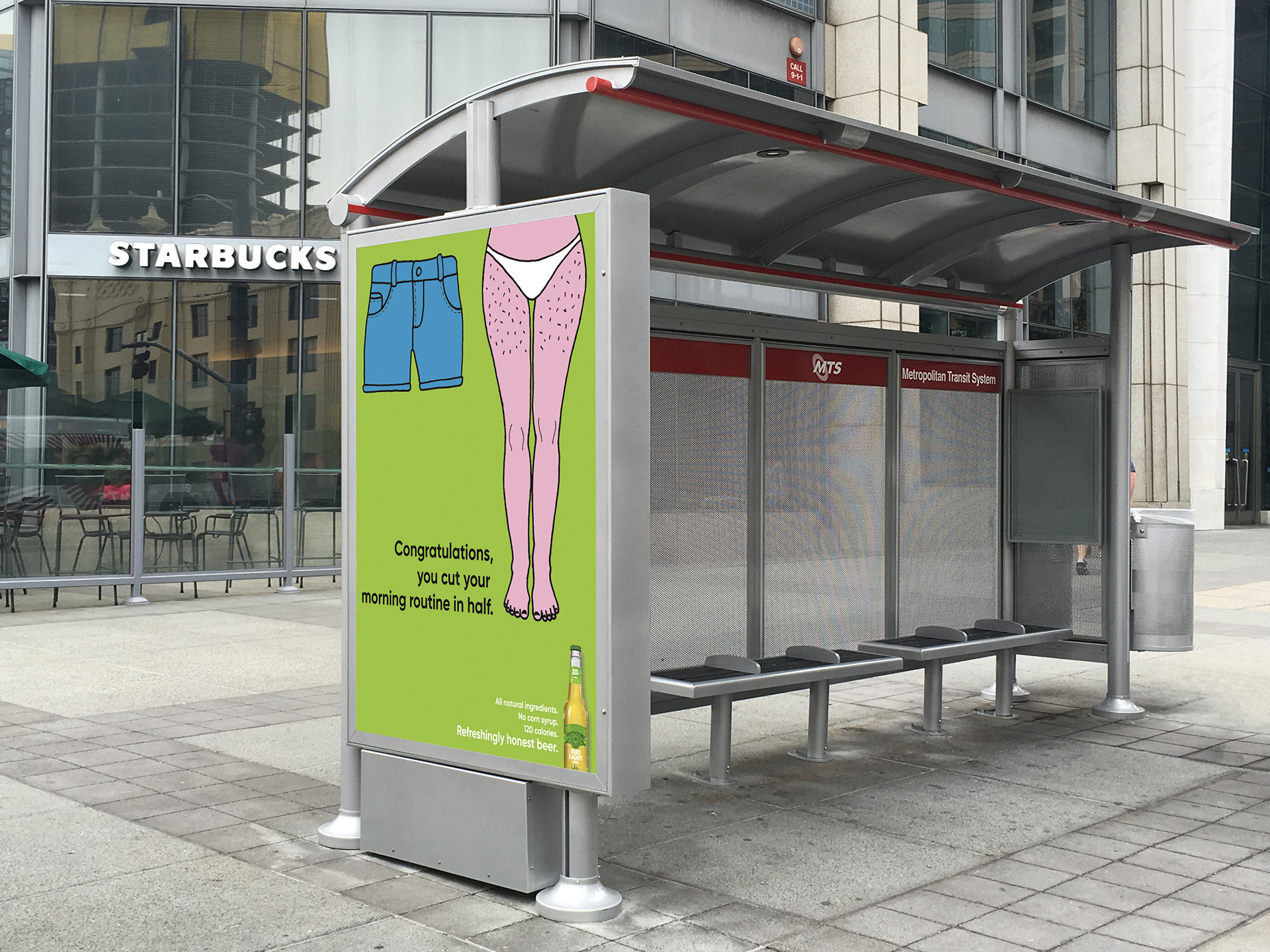 EXPERIENTIAL
Held at select bars across the country, Bud Light will host a night where women and their friends can participate in a "Never Have I Ever" style game featuring confessions live tweeted that night that are projected onto a screen.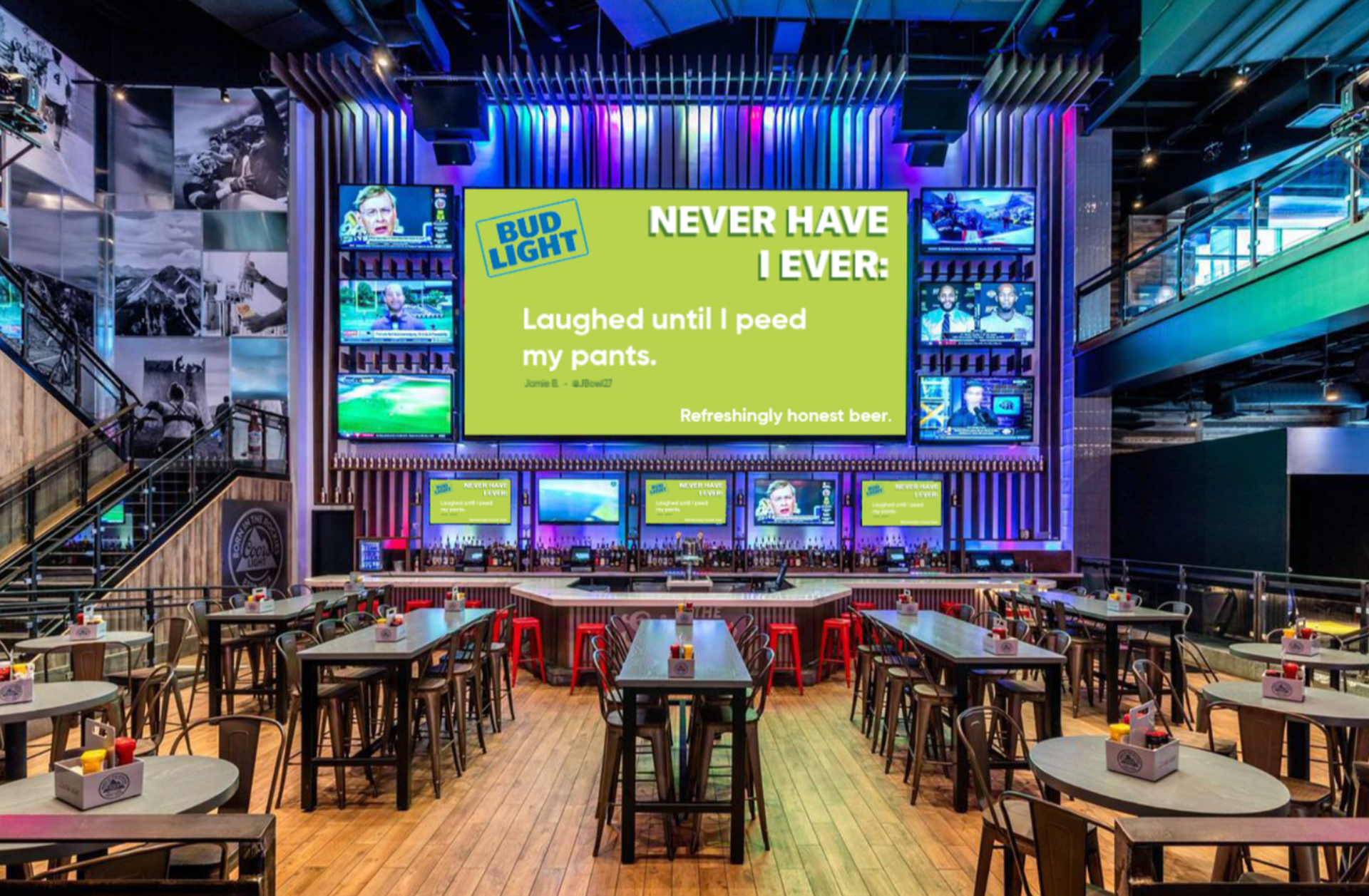 MERCH
The game and tweets will then be available in an app and physical card form for people to take the fun with them back home or where ever they enjoy Bud Light.