B L A Z E   C H I C A G O
Design
BRIEF
Private label packaging design for vape and e-juice products distributed by Blaze Chicago. 
PACKAGING DESIGN

Elevated is a brand within a brand. Blaze Chicago was interested in creating an outdoors inspired private label brand for a specific line of cartridge oils. I took on the responsibility of naming flavors as well as creating a unique packaging design that would tie in the nature and outdoor aspects of the brand with their products. Earth tones with lighter tints of text were used to highlight the bold and bright flavors without deviating from the brands original inspiration. Icons were created to make shopping easier and faster by allowing customers to identify  and learn about different flavor profiles.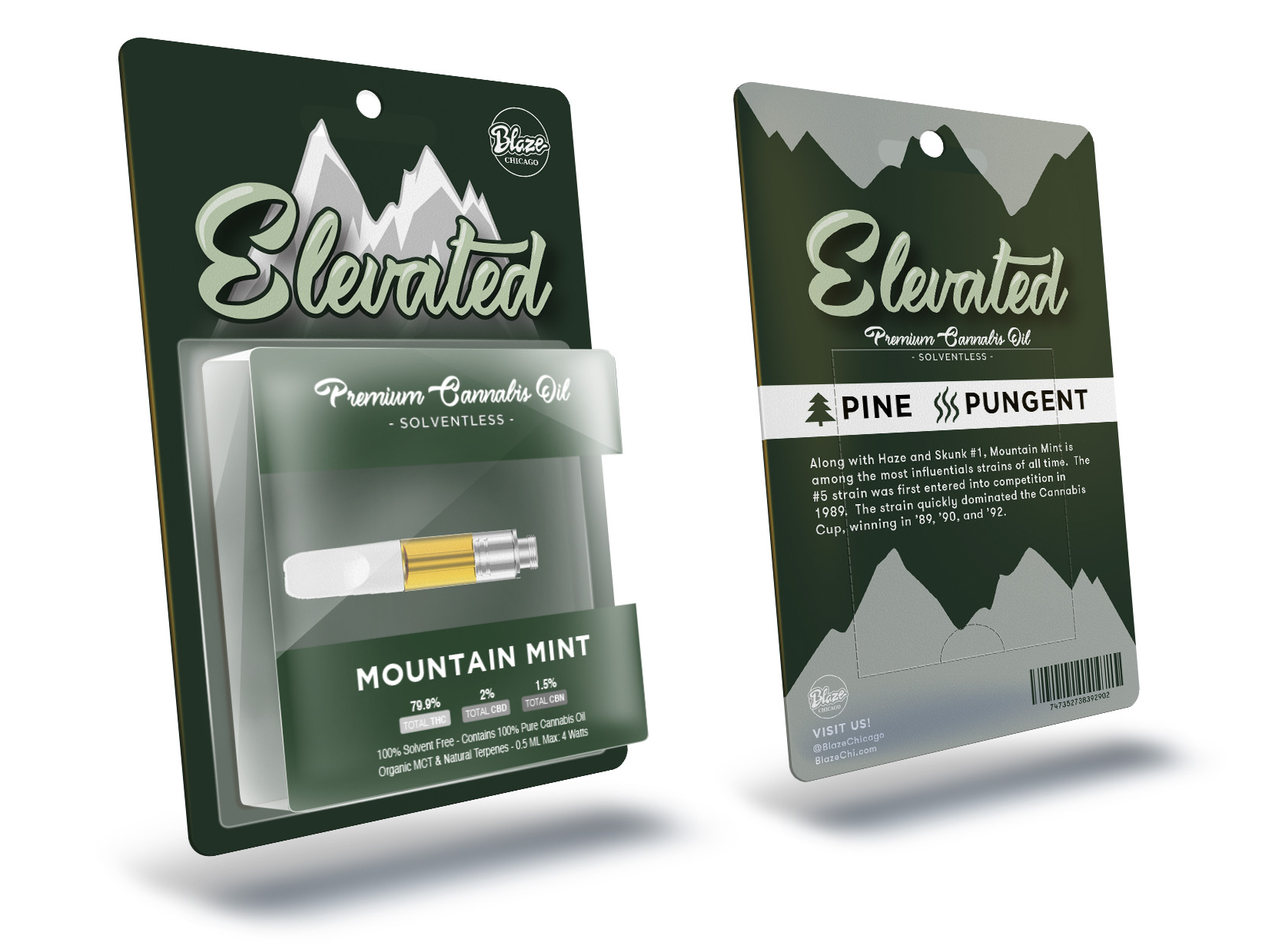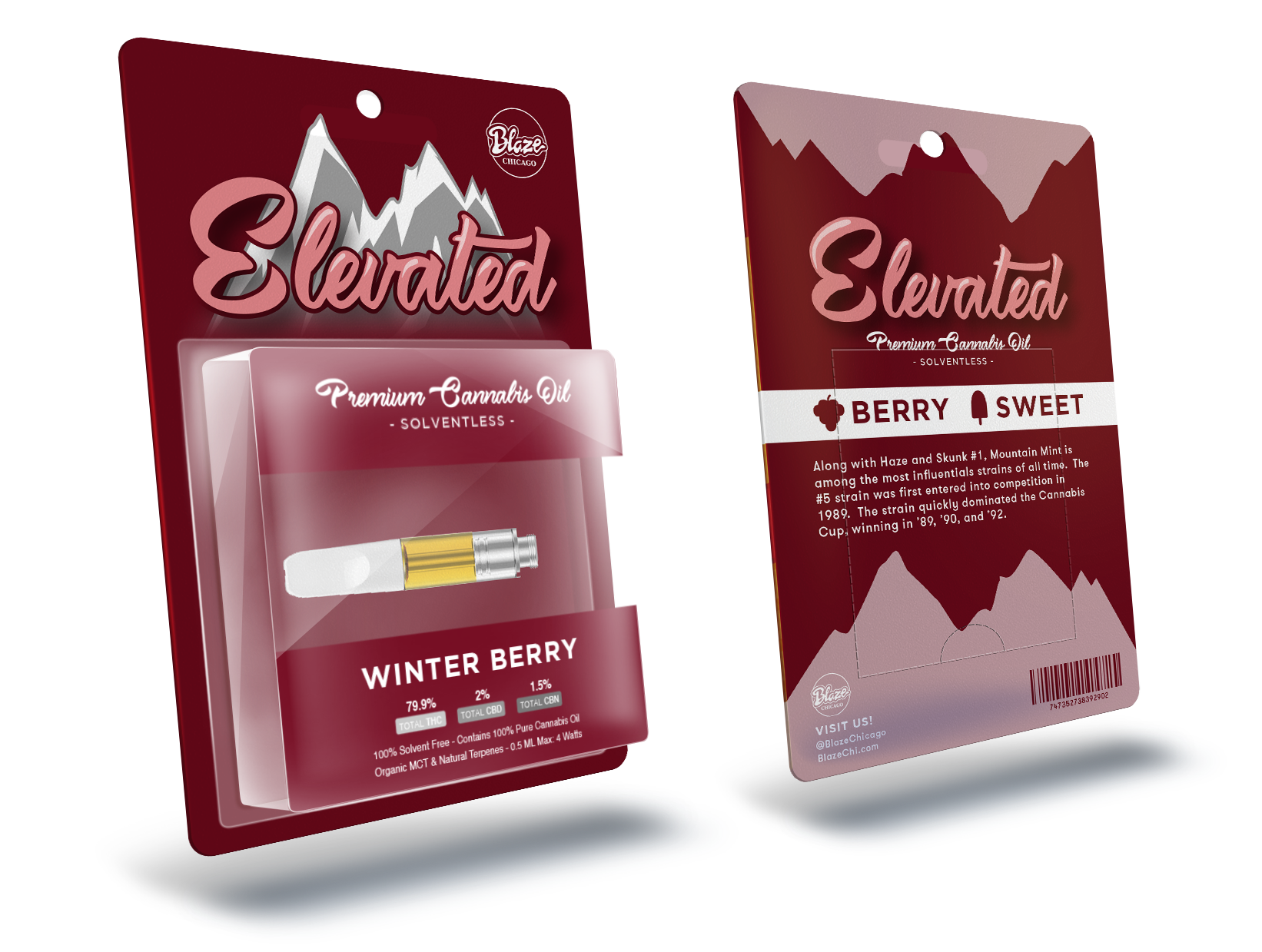 LABEL DESIGN

Branded labels were created for manufacturers and wholesalers to distribute alongside product to their retail stockists. These are an added convenience for retailers when stocking and locating items for customers. As well as the added bonus of giving manufacturers another level of customer awareness and branding down to the retail and final purchase phase.